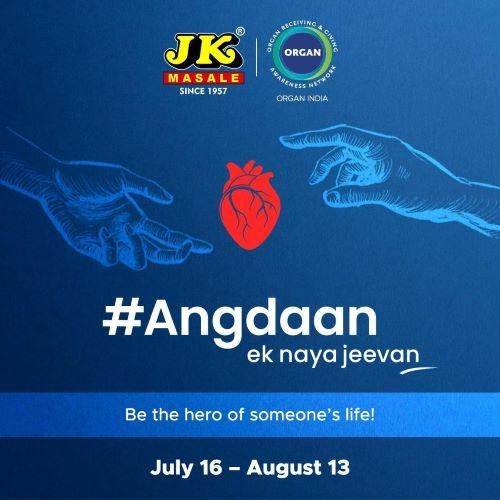 Organs donated by an individual are capable of giving life to 8 people. Similarly, tissues retrieved from a single person are useful for healing or improving the lives of more than 50 individuals. The organs and tissues which go into the ground or are burned down to ashes after one's death are far more valuable than when shared.
It is worth the lives of 8 people and the betterment of 50 others and has immense value. The religious or sentimental values might obstruct many to get involved in the process, but if one can weigh the practical outcome to decide what is the right thing to do, there is the answer.
All you need to do is to imagine yourself in the place of the receiver rather than a donor before you can make the right decision. When you need an organ to live or make your life better, would you not expect someone to be willing to provide you life out of what they cannot use anyway.
Why can't you be that someone who is in all capacity to provide a healthier life out of an already lifeless body? Is it not something similar to giving birth? A re-birth to several people, a renewed life to those who have been suffering from chronic illnesses?
"Angdaan", is one such campaign that urges you to evaluate your decision before it is too late and encourages you to change lives while you can. It goes with the tagline of "Ek Naya Jeevan" indicating the new life one's organs can give to the receiving patients.
Be the hero of someone's life! By taking part in the drive conducted by JK Spices between July 16 - August 13 and registering for organ donation, you can be a part of the change. JK Spices is organising this campaign by partnering with ORGAN - Organ Receiving & Giving Awareness Network India, https://www.organindia.org/.
The process of pledging your organs is easy and involves just filling a form at https://www.organindia.org/claim-your-donor-card/. You can find more details about the process here https://www.organindia.org/pledge-to-be-an-organ-donor/.
National Organ &Tissue Transplant Organisation (NOTTO) will keep your registration safely for verification purposes. Once you fill the form, a donor card is emailed to you, and this card needs to be with you at all times to ensure that your organ donation wish does not go in vain.
Organ pledging means expressing an intent to donate your organs for transplantation. This consent is neither legally bound nor has a right to compel your family members to carry on the organ donation against their wishes.
Since organ donation requires consent from the next of kin, according to Indian law, it is important to let your family members know about your interest. Make them aware of the complete procedure by letting them know about your pledge to donate organs and what to do when the time comes.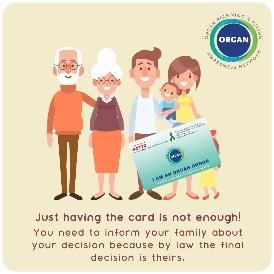 In India, the organ donation rate is less than 1 per million with an actual number in the hundreds and is far poorer than other countries, though the requirement is very high, as much as in lakhs. Several patients die in waiting for organs. It is possible to change this scenario just with a little thoughtfulness.
The 2 kidneys, 2 lungs, heart, liver, small intestine, and pancreas are all usable organs. Similarly, tissues such as the cornea, blood vessels, bone, heart valve, skin, nerves, tendons, and ligaments are helpful in various procedures.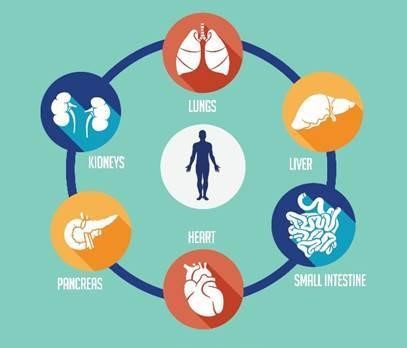 Age is not a constraint, and from newborn to an older person, anyone can do it. There are records of a donation from a newborn as young as 74 minutes [1] to elder persons as old as 92 years [2] worldwide.
Coming to India, a baby of 70 hours old [3] is the youngest donor, and an 88 year [4] older adult is the eldest. All these numbers indicate that organ donation is a possibility at any stage of life.
The Transplantation of Human Organs & Tissues Act of 1994 (THOTA) makes sure that the organs thus obtained are not sold illegally and are dealt with as per the law. Also, there are misconceptions of body disfigurement after the process, but that is not true, and the body is returned to the loved ones with utmost care and is treated with respect.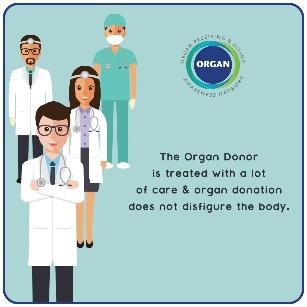 Usually, usable organs and tissue can be obtained from a brain-dead person, and only tissue is usable from a naturally dead person. Notifying the authorities as quickly as possible can help in using the viable parts.
It is a noble cause, and joining hands to make it a reality is worth the lives of a few lakhs of people. Isn't it the direct pathway for heaven? That is how our partner "ORGAN" views it, and we at JK Spices support their notion. Do you?