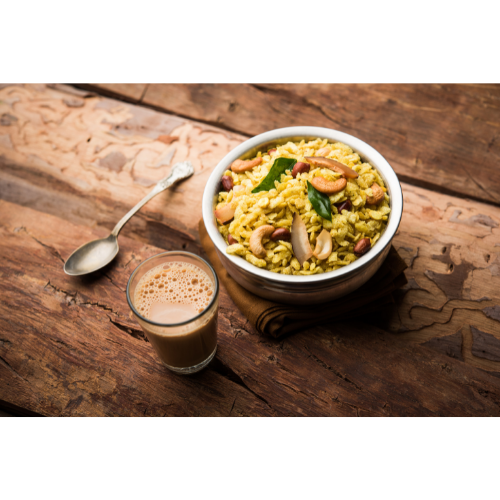 Chiwda is the most delicious and ready-to-cook recipe that you will get in every Indian family for breakfast or just as a snack option. This wholesome snack is prepared sweet and salty with peanuts, golden fry cashews, raisins, and small coconuts. Indians love preparing the best chiwda during festivals like Diwali as it is an ideal food option for every member of the family.
Benefits Of Chiwda
Several health benefits of chiwda or poha make it the prominent breakfast snack in every Indian household. They are as follows;
-For people with high blood pressure or diabetes, it is the healthiest option. The fibre-rich content of chiwda helps to slow down sugar release.
-Chiwda is considered a probiotic food item that is essential for building up the gut system in the human body.
-Easy to digest is another great advantage of poha. Moreover, you can stay full throughout your day after eating poha/chiwda as the morning breakfast.
-The flattened rice or poha also is rich in iron. Therefore, for people who suffer from anemia or even during pregnancy, this food recipe can do wonders in your life.
-You can rely on chiwda if you are trying to lose some weight. The food item has fewer calories and has incredible antioxidant properties.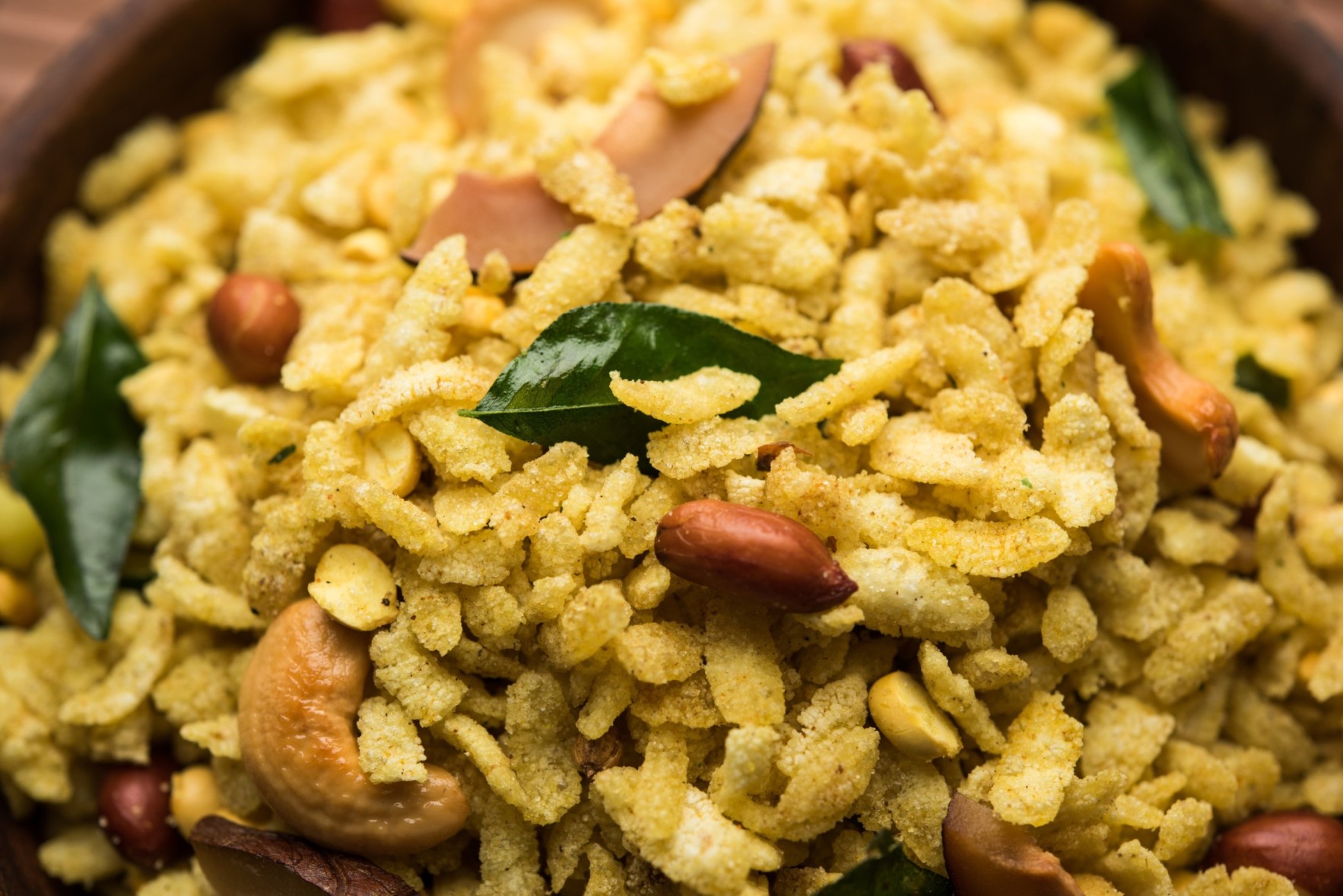 Easy Steps To Make Chiwda
Ingredients
Before we begin the best chiwda recipe for you, let's look at the ingredient list below;
(For serving 6-8 people)
2 medium cups of pressed rice
10-20 curry leaves
1 cup roasted chana dal
1 cup chopped coconut
1-2 teaspoon cumin seed
½ teaspoon chili powder
2 pinches asafoetida
1 cup olive oil
1-2 cup peanuts
1 cup cashews
4 tablespoon raisin
½ teaspoon mustard seeds
2 teaspoon sesame seeds
½ teaspoon turmeric powder
Sugar and salt as preferred
Step 1
Place a pan on medium heat and pour some oil in it. Let it heat for some time, and then put the poha inside the pan. You have to fry the poha well until you notice a crispy brown texture.
Step 2
During this time, you can wash the curry leaves with raisins and cashews.
Step 3
While cooking the poha, make sure not to overheat it. You have to cook it finely. Now you have to fry the chana dal to golden. You have to cook it for some time.
Step 4
When cooking the poha and dal, you can fry the cashews, peanuts, coconut pieces, and raisins in a dry pan.
Step 5
Use a larger pan and pour olive oil into it. You can put 1 teaspoon of oil on medium heat. Add the mustard seeds to it. When the mustard seeds are fluttering, you can put sesame seeds along with cumin. You will notice the cumin seed is changing the color.
Step 6
After the sesame seeds have changed color and popped out, you can add the spices like turmeric and chili powder. This time you can also put in the asafetida. Make sure you are putting just a pinch of it and not more than that.
Step 7
After cooking the spices for 2-3 minutes, you can add the salt and sugar according to your preference.
Step 8
Now you can toss all the ingredients well in the pan. In the end, you can garnish the chiwda with the fried curry leaves. For better taste, you can crush them on the chiwda. Stir it well for 1-2 minutes, and that's it. The mouthwatering chiwda is ready to serve.
Conclusion
Poha is a sumptuous snack with a variety of health benefits. Again in different parts of India, chiwda or poha is served uniquely. For the best chiwda at home, you can order at
https://www.jkcart.com/
. Add as much as healthy vegetables and nuts as you want and enjoy it with chutney or even jalebis.